White noise is formed by combining many frequencies into one noise. There is some science behind white noise, but for a real life example picture yourself at a football stadium. You might be able to determine what the people are saying directly in front of and next to you, but beyond that the voices become one mixed and all you can hear is the din and roar of the crowd.
How does white noise help people then? The best white noise machines can effectively mask unwanted and distracting sounds such as highway noise, voices, machinery, and more. It may seem odd, but white noise has a way of turning the background brain activity down needed to allow you to finally get some rest.
Who should consider a White Noise Machine?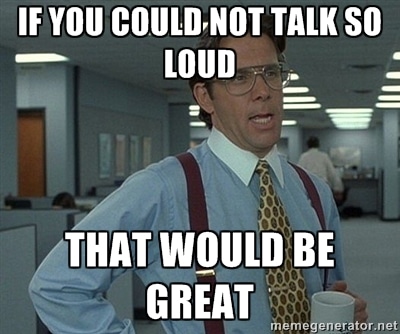 A white noise device should be considered by people who are easily bothered by intrusive background noise. A good sound conditioner will help mask and block out unwanted and distracting noises, helping you to relax better, focus more intently, and enjoy deeper sleep. Think about these situations; if you can say yes to any of these questions, then you might want to look into buying a white noise generator.
Do you live in a City apartment or condo?
Do you live near a busy Highway?
Do you sleep next to a snorer?
Do you have a fidgety baby who's not sleeping well?
Do you work overnight shifts and have trouble sleeping daytime hours?
Are you working in a manufacturing setting with a lot of background noise?
Do you want to wear earplugs but they are too uncomfortable?
Do you work in an office where you can hear every conversation?
Are you a student trying to study in a crowded dorm?
Do you suffer from Tinnitus or hear your own heartbeat in bed?
10 Best White Noise Machines
I've put together this handy chart to make it easier and faster to compare and choose between models.
1.  Marpac Dohm-DS Sound Conditioner
The Marpac Dohm-DS is the #1 best selling white noise machine on Amazon. It's like a big fan but much smaller, and without any mechanical noises or vibration of parts. Because this is a mechanical fan type of sound conditioner, it creates a real life rushing air sound as opposed to a repeating pre-recorded noise track. No repeating track means no patterns for your ears and mind to pick up on and keep you awake.
The Marpac is not exactly a visually appealing design. It has the looks and size of a smoke alarm and runs on normal outlet power, making it perfect for use in your home or office. It may be a little on the large size if you travel frequently, which in that case I would recommend the Nomad Sound+Sleep instead (see review below).
The Marpac Dohm-DS is also sometimes referred to as the "Sleepmate 980A" and the "Sound Screen 980A". If you hear those names, you can be sure it's the exact same product. There are three colors to choose from, depending on your tastes. I prefer the Black Marpac for the office and the White for use at home.
---
2. Nomad Adaptive Sound Machine
The Nomad Sound machine is one slick device meant for frequent travelers. The nomad measure just 2.5" tall and operates on just 2 AA batteries, USB, or the AC power adapter. Not only does it have a whopping 48 sound profiles, but it features a proprietary "adaptive sound" technology. According to the manufacturer, the Nomad will listen to your environment and adapt the sound profile accordingly in an attempt to mask out those external sounds.
Would you rather listen to your own music or audio books one night instead of a stock sound profile? No problem, just dock your mp3 player or smartphone to the Nomad and it will act as an external speaker. While the bass is not quite as deep as on it's bigger sibling, the Ecotones Duet, it still produces satisfying sound quality for such a small device.
---
3. LectroFan Sound Machine
The LectroFan is a compact electronic sound machine that is great for any situation. Despite it's odd seven sided shape, it's small enough to travel with (4.4"x4.4"x2.2"), or to discreetly place in your cubicle to drown out the hundreds of annoying sounds made by your obnoxious co-workers.
What makes this a great travel item, is that you can plug it into your computer or laptop using the USB power cord, or attach it to the wall adapter.
This white noise generator features 20 unique sound profiles, including 10 fan sounds, and 10 white noise sounds. The sound profiles are dynamically generated, meaning they never repeat or form a pattern. Unlike the Marpac, the LectroFan has an adjustable volume control as well as a 60 minute sleep timer setting.
Most people end up choosing either the LectroFan or the Marpac Dohm, I compared the two here.
---
4. Munchkin Nursery Sound System – Best For Babies
If you are having trouble getting your baby to fall asleep, you might want to check out the feature packed Munchkin Nursery Sound System. The sound system has 4 white noise sounds, 3 lullabies, 3 classical Mozart songs, and a soft blue nightlight to soothe and relax your baby into sleep. At the same time, the projector can display soft sleepy imagery onto the wall to ease baby into dream land.
What's interesting about the Munchkin Sound System is the voice activation feature. Studies have shown that while there's no proof white noise will harm your baby's hearing, it is still a good idea to not overuse white noise machines for babies, to not damage their developing hearing. So use the sleep timer setting first, and then let the voice activation restart the white noise allowing your child to ease back into sleep.
At 6.5" by 5.5" and 7.2" tall, this baby sleep machine is not the smallest, and I do not recommend for traveling. Instead I would take a look at the myBaby SoundSpa as a compact travel sleep aide.
---
5. Portable myBaby SoundSpa – Traveling with Babies
The myBaby SoundSpa is a battery operated sound machine for babies. It runs on 4 AA batteries, and is sized like a small plate, making it highly portable and able to slip into baby bags or luggage.
The SoundSpa makes 6 different natural sounds, each of which can be set on a timer up to 60 minutes, or continuous. There is a sound for any baby in this machine, including heartbeat, rainstorm, babbling brook, summer evening, white noise, and ocean waves.
This may be a "baby" sound machine, but that doesn't mean adults can't get use out of it. Many parents have discovered that the myBaby SoundSpa has actually improved their own sleep. Give it a try for you baby, then try it yourself.
---
White Noise Generators for Offices
Offices and cubicle farms are notorious for being loud and difficult to concentrate in. I can remember workplaces where I could literally hear a half dozen conversations at the same time from cube.
The good news is that all the best white noise machines for home use are also great for the office. The LectroFan and Marcom are both good options to stick in your cube. I prefer the LectroFan Sound Machine because I can plug it into a USB port on my PC at work. Try one out, it just may save what's left of your sanity, and make you more productive at the same time.
What about White Noise Headphones or Earplugs?
As you can tell from our comparison chart, white noise generators are typically separate stand alone devices. If you are looking for white noise headphones, you will end up finding noise cancelling headphones, which you will need to download a white noise mp3 or app in order to play on the headphones.  I wrote all about them here.
What about white noise earplugs? Unfortunately there is no such thing. If you like the compact nature of earplugs and want the benefit of white noise to help you relax or sleep, then you should try a pair of noise cancelling earbuds and play some white noise mp3s or an app on your digital music device.
White Noise Therapy as a Tinnitus Masker
When someone suffering from tinnitus is in a quiet bedroom, they tend to hear a constant, light ringing, clicking, or hissing in their ears. Some peoples brains fixate on this noise, making it difficult to fall asleep. One solution is white noise therapy using sound machines to mask the constant ringing in the ears.
Alternatives to White Noise
For people in crowded cities, there is no escaping the noise, and even the best white noise machine cannot solve the issue. Some people choose to install special windows over their existing windows to add soundproofing. The drawback with soundproofing windows is the cost, and the low cost required to set up a few good white noise machines in your apartment is very attractive to city dwellers.
However, there are some people that just can't get used to the artificial nature of some white noise generators. The simplest alternative then, is to buy a good quiet oscillating floor fan. It will produce a real life sound of rushing air, similar to some of the white noise sleep machines we reviewed earlier, and as an added bonus they help cool you down at night.
*Last updated 2023-12-10 at 23:04 / Product Links & Images from Amazon Product Advertising API